XV Software Engineering Conference Russia was held in St. Petersburg
On November 14-15, the Software Engineering Conference Russia 2019 was held in St. Petersburg. This is the second time in 15 years when the conference arrived in the northern capital of Russia.
SECR is a significant event of the Russian IT industry. Annually the conference is collecting the best practices and research in the field of software engineering on one site. The two-day program includes speeches from invited speakers, talks, chosen on the competitive basis, presentations of scientific papers, workshops and discussions.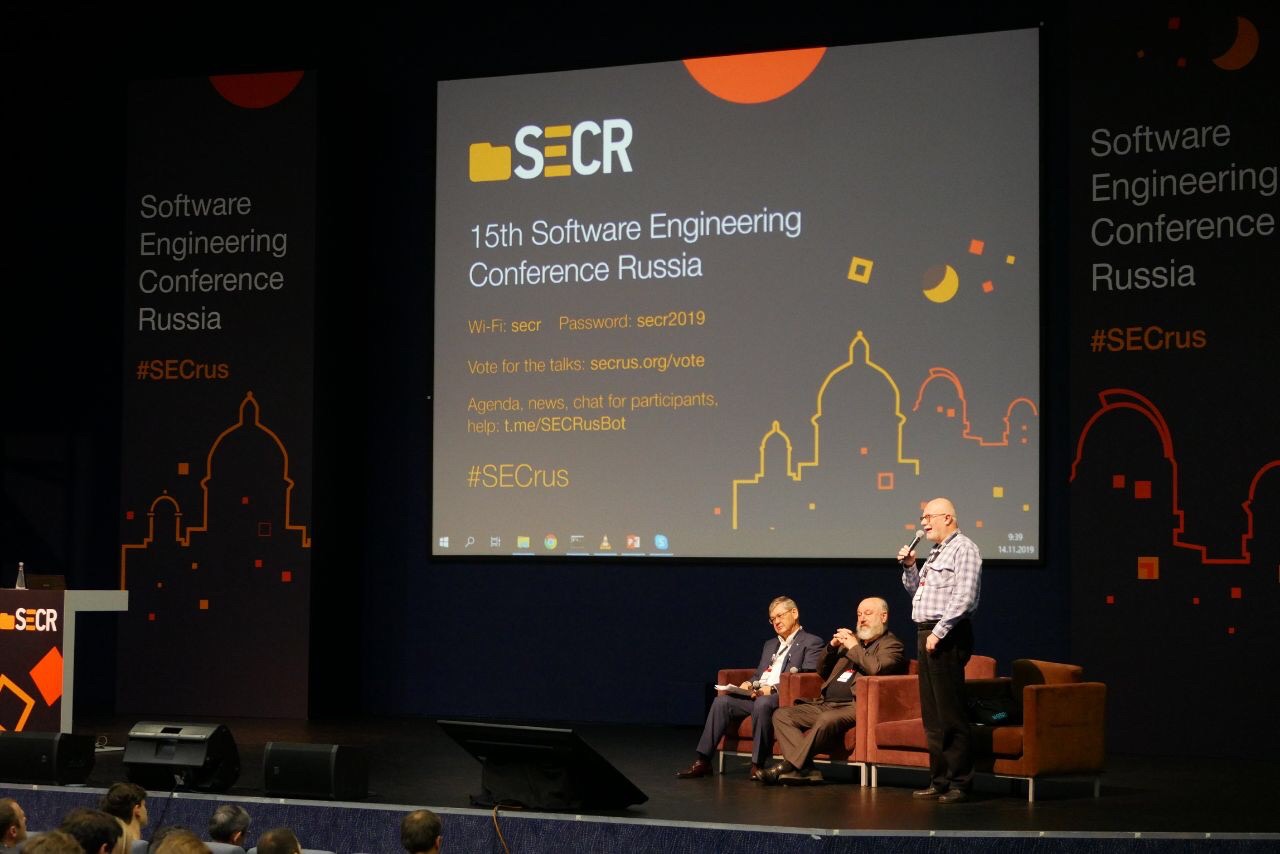 SECR 2019 was held at the Park Inn by Radisson Pulkovskaya Conference Centre. Conference program included 5 streams: 4 rooms offered attendees talks on the most relevant topics of the software industry, and a separate track was devoted to short master-classes and trainings.
As key and invited speakers at SECR 2019 talked: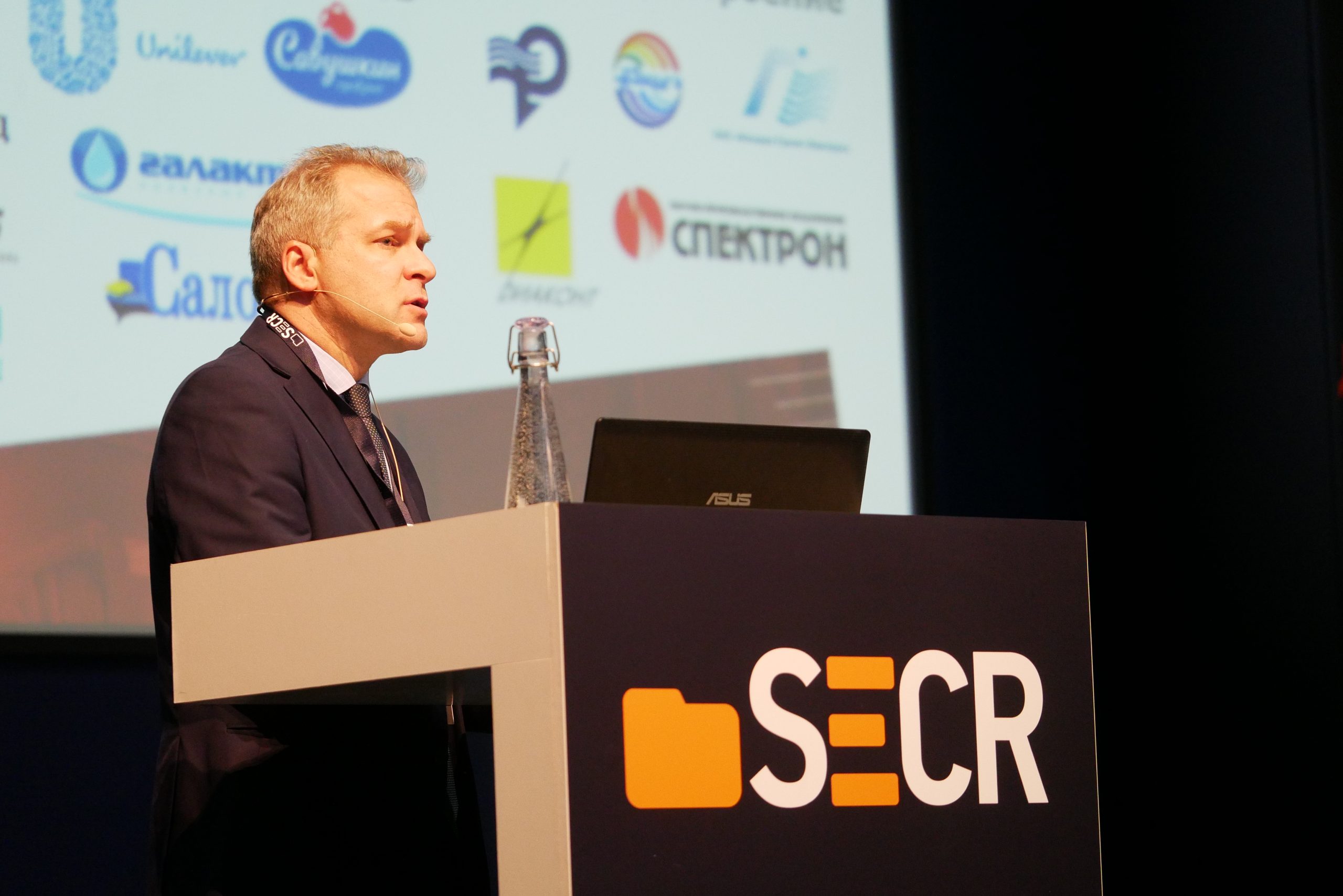 At the conference halls participants could visit stands of SECR sponsors and partners and take part in different contests and raffles. This year, the conference was supported by First Line Software, 1C, Gemalto, Mediasoft, Bercut, Bank of Russia, Lanit-Tercom, APKIT, Smartbics, Positive Technologies, Reksoft, Epam, Da! TA, Knowledge Conf and I-Teco Innovation Center.
The first day conference day was finished with a special Networking Party, where participants, speakers and organizers could talk in an informal setting accompanied by the stylish melodies from Stankov Jazz Band.
On the second SECR day, in addition to presentations and workshops, participants could visit the traditional discussion panel of the RUSSOFT association, where panelists discussed the trends and prospects of the Russian software development industry based on the results of the association's research of this year.
At the closing ceremony, the program committee awarded the annual Bertrand Meyer Award for the best research papers in the field of program engineering. This years laureates are:
SECR participants could leave their comments and vote for the best talks of this year. Results and rating of all reports will be known on November 20.
Presentations and video recordings will be gradually published on the pages of talks. Photos will be uploaded on our Facebook page.
The SECR 2019 Organizing Committee thanks all the participants, speakers, sponsors and partners of the event.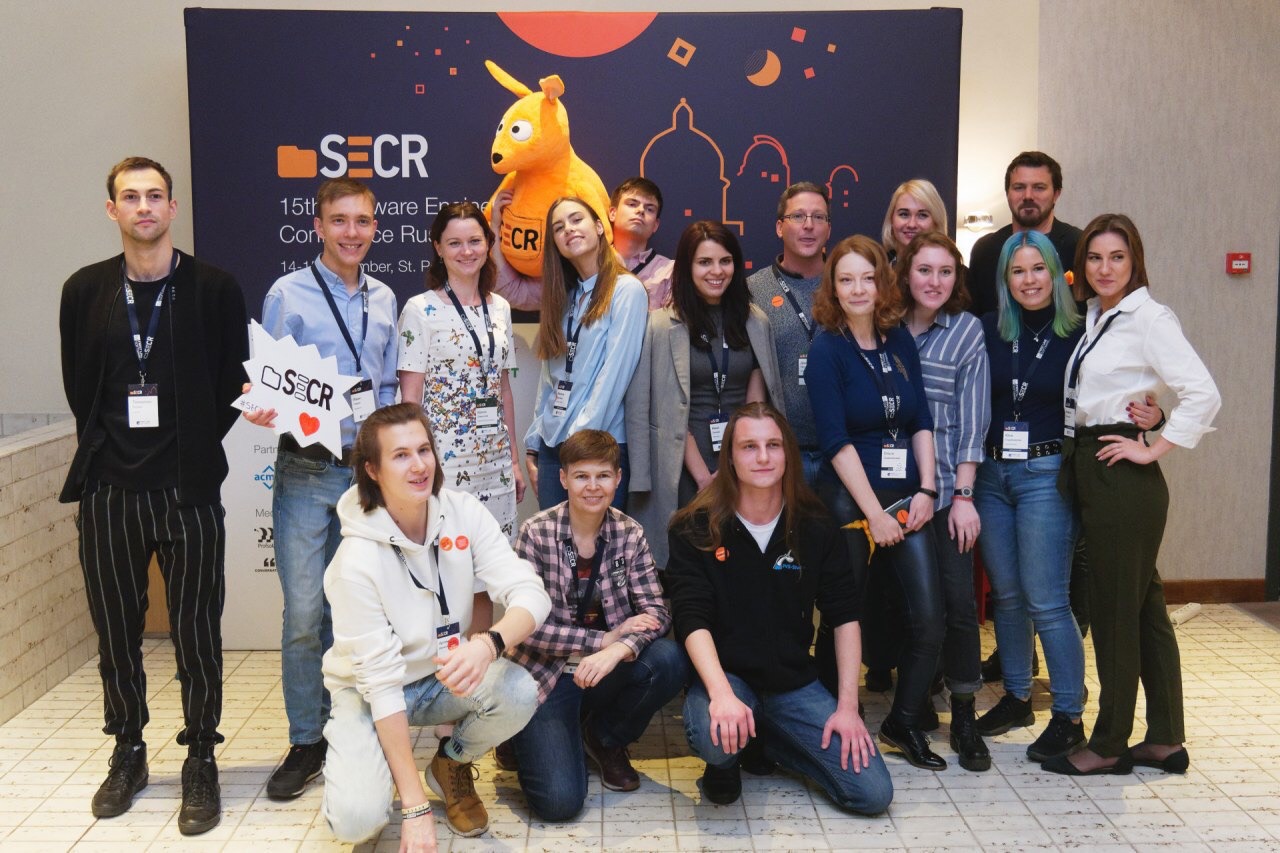 Special thanks to our high-class team of volunteers and Stas Fomin, the organizer of the video shooting of all conference speeches.
Let's meet at SECR 2020! Pre-registration is open.