Park Inn by Radisson Pulkovskaya Conference Centre
Pobedy Square, 1, St. Petersburg
Nearby metro station is Moskovskaya
Entrance from the Varshavskaya street
How to get to Conference Centre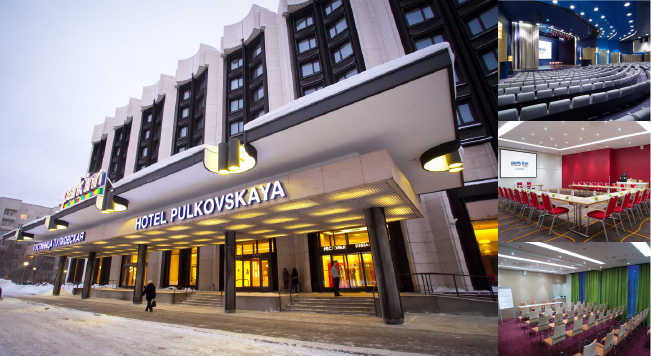 From the metro station Moskovskaya (exit to the city on Moskovsky prospect) on foot in 12 minutes (950 meters) or drive one stop by public transport (buses 3, 11, 13, 13a, 39, 59, 90, 141, 150, 155, 187, 301) in 6 minutes.

You can also get to the venue from the Pulkovo airport by bus No. 39 (25 minutes) or using hotel shuttle, here is the shuttle schedule.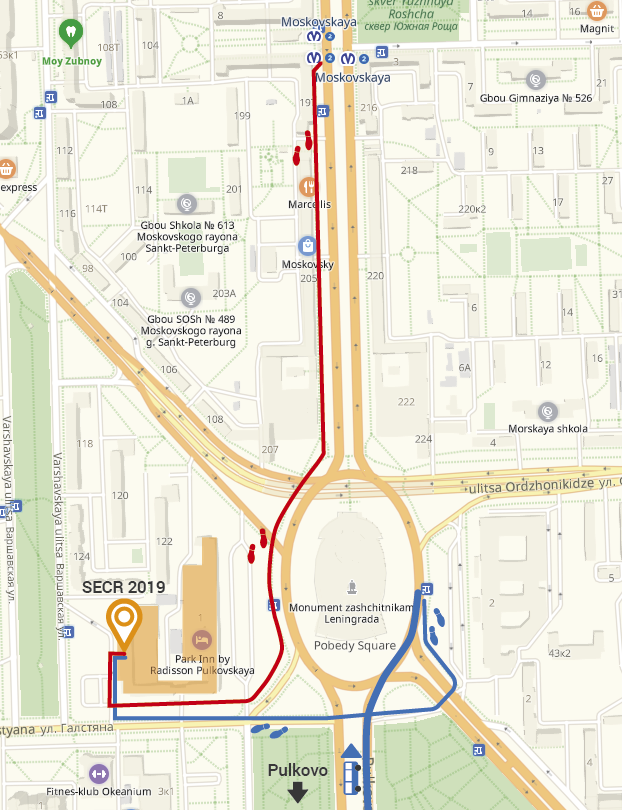 You can make a convenient route here.
Free and paid parking is available on the territory of Pulkovskaya.
Hotels – discount prices for participants
A special offer for accommodation at the Pulkovskaya Hotel for is available for all participants. Price for a single room 3 100 ₽ (~48$), for a double room 3 900 ₽ (~60$). Prices are per day including breakfast for standard room.
To get a discount:
The offer is valid for individuals and legal entities.
Visa information
Starting from October 1, 2019, nationals of 53 foreign States may be granted an e-visa to enter the Russian Federation through air, naval, automobile, and pedestrian checkpoints located in the territory of Saint Petersburg. More info: http://electronic-visa.kdmid.ru/spb_home_en.html
You can also apply for entry visa at the nearest Russian consulate or embassy in your country. You can ask the hotel where you are staying to provide you with visa support voucher, which will be needed to apply for visa.