Testing without testers
I would like to continue to share my experience of managing testing processes in case of limited resources. In my previous article, I've proposed an example of maintaining test automation solution without regular automated testers and in this article I represent a case study of organizing and maintaining test processes without regular testers. I hope my experience will helps listeners to expand their view of behavior possibilities in non-standard conditions.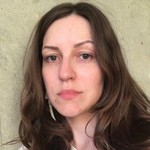 Tatiana Maksimova
Quality Architect, EPAM Systems
Specialist of Testing competency center. Planning, setting up and improvement of testing processes.