Raising quality of software development by data mining of defect reports
A software project can have thousands of defects that are presented as bug reports. The information extracted from these bug reports can be viewed as statistical data with hidden dependencies, discovering which can be useful for QA engineers, developers, project managers, and other IT specialists. Our work is devoted to the question of how machine learning techniques can help not only reveal these dependencies, but improve the testing and development strategies.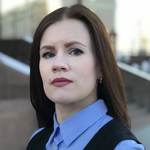 Anna Gromova
Head of Data Analysis Department, Exactpro
PhD, Technical Science.
Anna graduated as Master of Science from the Automation and Electronics Department of Kostroma State Technological University (KSTU) in Russia. She defended her dissertation on Automation of industrial technological processes at Vladimir State University (VlSU), Russia, in 2013.
Anna's professional career started with her being a QA engineer. She has 5 years of experience working in this position. That's why Anna does not only have genuine interest for the software development process, but also the necessary background and experience. For the past three years, Anna has shifted her focus to analyzing data generated by testing processes.
Anna's scientific interests focus on Classification and Cluster Analysis of Defect Reports. Her papers have been published in the Springer's Computer and Information Science series, IEEE edition.