Methodology of Modeling Quantum Algorithms, Systems and Prevention / Elimination of Quantum Errors
Programming / Tools
Accepted
The presentation is devoted to the development of a methodology for constructing quantum algorithms, quantum computing systems, their mathematical and schematic representation. A special place is occupied by a detailed analysis of specific obstacles to the creation of such systems and software. The basic approaches to modeling quantum algorithms, their pros and cons are considered.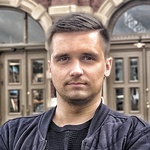 Viktor Potapov
Post graduate student, Southern Federal University
Post graduate student at the Institute of Computer Technology and Information Security of the Southern Federal University. He is the executor of several grants of the RFBR and Ministry of Education in the field of quantum computing. The author of more than 40 scientific publications, articles, monographs and patents. He is a member of the IEEE, IEEE Membership (student) and IEEE Computer Society Membership communities, and also has registered software products. The main research results were reported at regional, national and international conferences.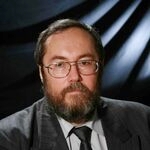 Sergey Gushansky
Assistant professor, Southern Federal University