Life without ctrl Z and mindfulness at work
Who does not want to get rid of the routine, live a full life, work quietly and have fun with family and friends? To do this, the practice of conscious meditation is well suited.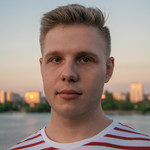 Sergey Pushkin
Java Developer, Reksoft
After reading the book by Danny Penman he realized how important and useful awareness as a skill: in business, at work, in life.