Is there life after Senior?
Strangely enough, but a lot of developers from juniors to seniors, think that management is the only way in their career growth and plan to become teamleads or project managers. But the IT sphere is much wider, there is a large number of options and career paths. You can develop not only by getting new skills, but also by improving existing ones. I will tell you about this and several options for developers in my report. It will be interesting not only for those who begin their careers, but for experienced developers who have not chosen their aim yet or are simply tired of writing code.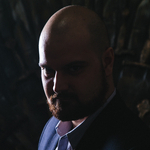 Zurab Belyi
Team Lead, Reksoft
More than 10 years of experience in IT and software development. Extensive experience in designing, planning and developing client-server applications, including web and mobile applications, maintaining technical documentation.
Experience in managing a team of developers, planning and distribution of tasks. Great experience in speaking and presentations, incl. international conferences. Supervising and tutoring within corporate internship program.
Interview for SECR participants (in Russian)