Internship in an IT company: how to organize it and get the maximum efficiency with the minimum cost
Cont. Prof. Development
Accepted
When you don't have a sky-high budget for recruiting, local community development and a team of creative PR-managers, but you do have a lot of projects waiting to be made – the internship program would be an excellent solution. I'll tell you how we implemented it in our company.
Our case is the experience of an internship organization within an IT-company regional department with the staff that does not exceed 100 employees.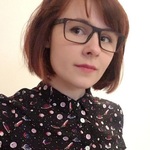 Olga Savchenko
Reksoft
More than 8 years of experience in IT. Since 2016 the HR manager of Reksoft Voronezh department. Every day she copes with the tasks of IT-recruiting, adaptation, training and professional development of company employees.