How we updated the engine without stopping the car
Programming / Tools
DevOps
Accepted
In this article I want to tell my story of work in a project for one large company, to share my accumulated experience. I will talk about how we rewrote the 10-year-old with new technologies, refused commercial CMS and did everything not to get bogged down in the depths of the code throughout the transition period.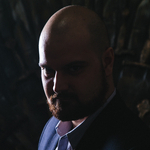 Zurab Belyi
Team Lead, Reksoft
More than 10 years of experience in IT and software development. Extensive experience in designing, planning and developing client-server applications, including web and mobile applications, maintaining technical documentation.
Experience in managing a team of developers, planning and distribution of tasks. Great experience in speaking and presentations, incl. international conferences. Supervising and tutoring within corporate internship program.
Interview for SECR participants (in Russian)