How we tried the newest advice from Jeff Sutherland to improve development speed in 4 times
Project/Product Management
Accepted
Jeff Sutherland is the creator of the Scrum methodology and on of the authors of Agile manifest. He proposed new idea to increase development speed this year. It is to focus the whole team on one task simultaneously. This should make development speed 4 times faster!
Presentation is about how we made this experiment in team and what were the outcomes and conclusions. Also some of engineering practices to support this experiment.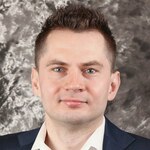 Anatoly Ivanov
Head of R&D, PropellerAds
Ph.D. in Technology, Assosiate Professor, 20 years of experience in IT management and public speaking.