How to use the bot assistant for make relation between corporative messenger, knowledge base, task-tracker and make the everyday team more bright
Project/Product Management
Knowledge Management
Accepted
Presentation about the chatbot Valera, which helps to respond faster to questions from colleagues, remembers conversations in chats, prompts the names of articles and tasks, but sometimes can answer sharply.
With Valera's help, we made friends with the corporate telegram messenger, the Confluence documentation repository and the Jira task tracker. Recently Valera works as a Concierge and opens the door to the office.
I will share the functionality and results of the implementation of the bot in the life of the team.
The report is designed for teamleaders who want to automate everyday routine and make the life of the team more fun.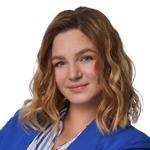 Tatiana Bunto
HFLabs