From monolith to microservices. Rebuilding Leroy Merlin Russia Publication System.
Software Architecture
Accepted
Today the world keeps changing faster and faster. So as IT systems demands. And eventually, as IT systems itself.
Sometimes, to be able to face demands, the whole system needs to be reconstructed. There are plenty of good points to move from monolith to microservice architecture, and we would like to share our experience doing so. It happens that we, in Leroy Merlin Russia, spend last year creating our own Publication System, and shift to it from old third party monolith.
In this talk, we would like to take a look at the technical details of our architecture, the problems that we've encountered and solutions that we've found.
We would like to tell you a story. A story of making all kind of people: from developers to business, happy. (but that's not certain)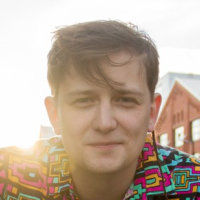 Pavel Yurkin
Java Developer, Leroy Merlin
One of the first Java Developers in Leroy Merlin Russia. Worked in creation of Customer Tunnel and Offer Publication System. Smooth monolith killer. 5+ years of experience.