Everything you need to know about getting people engaged
Project/Product Management
Business
HCI, UX
ENG
Accepted
Engagement is a huge buzz word today… but what on earth does it actually mean? Is engagement about 'likes' on Facebook? Or is it about a more meaningful connections between humans? And whatever it is, how on earth do we get more of it?
The answers are closer than you might think. Drawing on ancient human history through to the latest in social psychology, with everyday examples that everyone can identify with, this talk will reveal what the universal principles are that drive engagement.
For Executives, Managers and Team Leaders, this talk will provide critical insight into engaging teams, workforces and customers.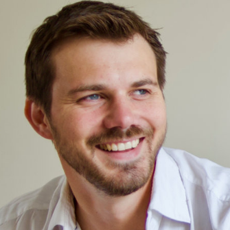 Scott Gould
Speaker, Author & Expert in Engagement
Scott is a thinker and expert in engagement, an area he has worked in for 17 years domestically and internationally. He consults with purpose driven organisations who need to engage and galvanise their followers around their mission, including Microsoft, Nokia, GAIN, and the Finland tourist board. He previously founded the popular Like Minds series of conferences, and is the creator of a unified theory of engagement.
Scott is a pilgrim and student of life: he's been a church minister, lecturer, TV producer, event manager, entrepreneur, designer, developer and creative director to name a few of his jobs. The one thread through them all has been people: how to connect with people, how to engage people, and how to inspire people.
As a consultant, he led a team of 15 marketing executives to create Finland's tourism social media strategy, and has worked with a range of organisations to engage their communities, including Exeter City Council, Microsoft, Somerset County Council, Nokia, Quilliam, Church of England, ARM, and F&W Media.
Over his career thus far, Scott has delivered 500 talks, carried out over 20,000 hours of community building, and run over 400 events.