Discussion. Trends and prospects of the Russian software development industry based on the results of 2019 RUSSOFT research
Valentin Makarov, president of RUSSOFT, will talk about the conclusions of the 2019 RUSSOFT Research and ask participants to comment on some points: what are the main trends that appeared in 2018, which trends will appear in 2019-2020, how adequate the conclusions are and forecasts are feasible, how big are the risks of a massive transition of large Russian companies under foreign jurisdictions, is it possible to stop this trend.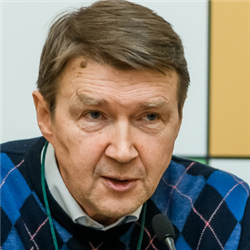 Valentin Makarov
President, RUSSOFT
Valentin Makarov graduated from Leningrad Aircraft Instrumentation Institute (now State University of Space Instruments, St.-Petersburg) in 1978 and had been working in Defense industry until 1985. In 1993 he attended courses of Manchester Business School and in 2000—courses of Diplomatic Academy of Russia.
Since 1985 and until 2000 Valentin Makarov devoted his life and energy to extending economic and cultural ties of St. Petersburg and Russia within the country and overseas, while working in the Leningrad Polytechnic University, then in the Permanent Delegation of Russian Federation to UNESCO, in the "Association of Free Economic zones of St.-Petersburg" and finally as the deputy chairman of the Committee of External Relations of Administration of St.-Petersburg.
In 1999 he was elected the president of the "St Petersburg Consortium «Fort Ross» IT services", then after amalgamation with the National Software Development Association in May 2004 he became president of the united "RUSSOFT Association", which is the unique voice of the software development industry in Russia.
Valentin Makarov got significant experience of lobbying interests of the industry in the State of Russian Federation. He had been also involved in conducting Nation-wide market studies and organizing marketing activities of RUSSOFT in Russia and abroad (Russian IT-Seasons, Road-shows, ROSS Forum, etc.). He was also representing APKIT (Russian IT&Computer Association) in WITSA in 2002–2007.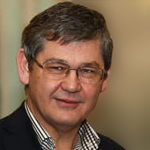 Nikolai Puntikov
President, First Line Software
Dr. Puntikov is the President of First Line Software, a global company offering broad range of software development and technology enablement services and solutions. Nikolai is a serial entrepreneur and business executive with a proven track record in building successful global organizations. He is also a committed advocate for the development of the Russian innovative ecosystem. In 2010, Nikolai co-founded the Russian Chapter of the MIT Enterprise Forum, a non-for-profit organization dedicated to promoting the growth and success of high-tech entrepreneurial ventures. Currently, he is the Chairman of CEE-SECR, the largest software engineering conference in Russia and Editor-in-chief of analytical portal Software Russia. Dr. Puntikov holds his M.S. degree from the St. Petersburg State University and a Doctorate degree from the Institute of Informatics of the Russian Academy of Sciences.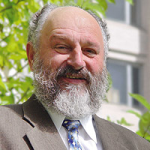 Andrey Terekhov
CEO, LANIT-TERCOM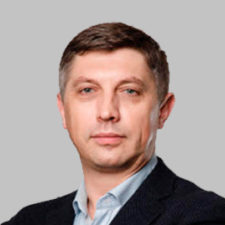 Alexander Egorov
CEO, Reksoft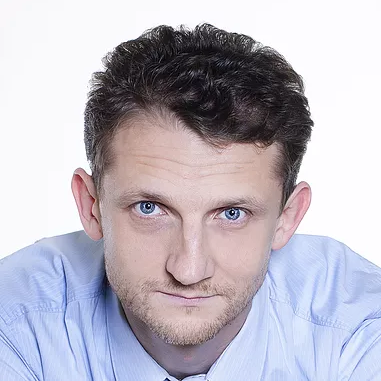 Vladimir Rubanov
Managing Director, Rosplatforma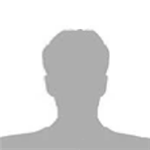 Chen Chen
Director of Commerce, Chinasoft International