Preproject. Check sheet of inspection.
System Analysis / Requirements
Accepted
How can I quickly assess the need to develop or refine the system to meet the minimum customer requirements? How in tseitnot conditions not to miss important, to ensure fulfillment of the goal, perhaps, not fully understood by the customer? How can you not miss something that the customer does not mention (maybe did not see), but without which the project will not take off? I will tell you about this on the basis of practical experience, with reinforcement of the Business Analysis Knowledge Body (BABOK 3.0). I will show the approach to the optimal path in the survey and the check-list of the survey. The report is intended for project managers, but will also be of interest to analysts involved in software development and sales manager to estimate the cost of the project.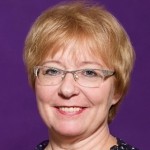 Irina Gertovskaia
Deputy Director of Production Department, OTR