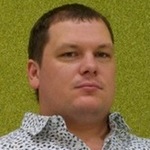 Evgeny Vinogradov
Head of Data Storage Development, Yandex.Money
Graduate of Applied Mathematics Department of Saint-Petersburg State University, PhD. Last 20 year spend in IT development in different areas – from CAD systems in oursourcing companies till military factories. In 2003 join Yandex.Money team, where is responsible for BI, anti-fraud systems development, payment standards, and other type of activities.
Interview for SECR participants
Data Engineers in ML Projects
Talk will cover Data Engineer role in Machine Learning projects. I will cover his responsibilities, results share, as well as teamwork with Data Scientist issues.