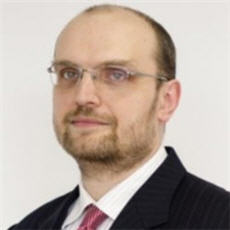 Eugen Schwab-Chesaru
Vice President, Research – Head of Central & Eastern Europe Digital Business Services, teknowlogy Group
Eugen Schwab-Chesaru joined the Bucharest team in February 1999 to help set up PAC's subsidiary in Romania and he also led the launch of PAC's SITSI® program of off-theshelf reports in Central and Eastern Europe (CEE). His main responsabilities include heading PAC's operations in Bucharest and the greater CEE area, as well as delivering strategic consulting to clients and parteners.
EXPERTISE:
Management
Strategic consulting
Business development
PREVIOUS POSITIONS:
Executive Director – Pierre Audoin Consultants – Bucharest, Romania
Consultant – Pierre Audoin Consultants – Bucharest, Romania
Charge d'etudes – Pierre Audoin Consultants – Bucharest, Romania
EDUCATION:
Bachelor's degree from Technical University of Civil Engineering, Graduate of Civil Engineering – Bucharest, Romania
Scholarship for excellence from the National Institute of Applied Sciences (INSA) – Lyon, France.
Trends and Opportunities in the global Software and IT Services industry
Major Business and IT Challenges
IT Budgets Evolution
Top10 IT topics companies consider the most important to invest in during the next three years
Importance of the different types of IT services over the next two years
Companies' approach to digital transformation
Goals of Digital Transformation projects
Relevance of digital technologies
Usage areas for Cloud Computing
Use of cloud deployment models in IT departments
Business usage areas for cloud computing
Cyber Security Challenges
Drivers for implementing security measures
Status quo of cyber security measures
Investments in different cyber security areas
IT Decision Makers – changes and evolution of the responsibilities
Rates for IT Services in the main Western European markets
PAC Recommendations for IT Suppliers and for IT Users
The Russian Software and IT Services market: Maturity Curve – positioning of the main 15-20 IT Hot topics in Russia, depending on their maturity on the local market, incl. comments & remarks.