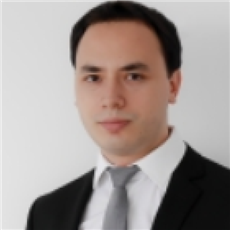 Bogdan Cotovelea
Consultant – Central & Eastern Europe Markets, teknowlogy Group
Bogdan Cotovelea has been working in the IT sector since 2007, mainly oriented towards the software line of business, covering various job roles from software consulting to software marketing and sales.
Bogdan is responsible for conducting market research for the software and IT services industry in the CEE region, focusing on providing deep analysis on key trends and a better insight on the major IT players for PAC customers in three local ICT markets: Romania, Turkey and Russia.
Areas of expertise
Digital enterprise
Internet of Things
Project services
Business applications
Coverage: Romania, Turkey, Hungary, Russia.
Education
Business Administration and Management, Polytechnic University of Bucharest, Romania
Master's Degree, Marketing, Communication and Public Relations, University of Spiru Haret, Romania
BA in Economics (Marketing), University of Spiru Haret, Romania
Theoretical High School "Grigore Moisil", Bucharest, Romania.
Trends and Opportunities in the global Software and IT Services industry
Major Business and IT Challenges
IT Budgets Evolution
Top10 IT topics companies consider the most important to invest in during the next three years
Importance of the different types of IT services over the next two years
Companies' approach to digital transformation
Goals of Digital Transformation projects
Relevance of digital technologies
Usage areas for Cloud Computing
Use of cloud deployment models in IT departments
Business usage areas for cloud computing
Cyber Security Challenges
Drivers for implementing security measures
Status quo of cyber security measures
Investments in different cyber security areas
IT Decision Makers – changes and evolution of the responsibilities
Rates for IT Services in the main Western European markets
PAC Recommendations for IT Suppliers and for IT Users
The Russian Software and IT Services market: Maturity Curve – positioning of the main 15-20 IT Hot topics in Russia, depending on their maturity on the local market, incl. comments & remarks.