Master-class. UX strategy – how to bring the voice of the user in product discussions
During the workshop we'll help you assess the current state of UX in your company or project, profile the most vicious antagonist of UX and build the strategy to make progress in the existing environment.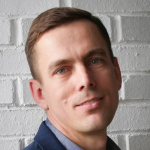 Peter Tisinevich
Head of UX, Coherent Solutions/ISsoft
I have 11 years of leadership experience with 5 years in IT. For the last 9 years lays in IT products development I have participated in 50 + projects in different roles and capacities from active BA to consultant. During last 5 years I have established and developed Business Analysis services and department in 2014, then n 2016 I have started and currently heading development of UX services and department with 15 employees at the moment.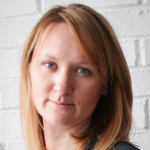 Katya Sevruk
UX Designer, Coherent Solutions/ISsoft
Over 10 years of experience in UX/UI design, 2 years in Business Analysis and IT Product Management in 30+ business domains. I'm skilled in leading design and development teams from ambiguity to clarity by setting direction that combines user needs, business goals, and technical capabilities.