Use of Software for the Automated Development and Operation of Optimization and Simulation Balance Models
This presentation describes the software package for balance models. This complex allows you to create and modify such models in real time. Its architecture and functional components provide a flexible scheme of user-computer interaction.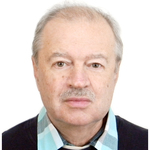 Alexander Lukatskii
Leading Researcher, ERIRAS
Mathematician, Ph.D in Physics and Mathematics. Work experience is 44 years. Speaker of international conferences: MLSD2017, MLSD2018, Arnold-70, Arnold-75.