Protecting Your Data from Potential Espionage and Spy Activity
My presentation will engage the audience: We talk about protecting the data. This presentation will outline the psychological aspects of Data Breaching and the prevention of Data loss, by using criminal/psychological profiling techniques.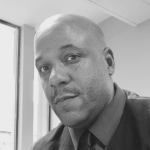 Stacey Jenkins
Founder/CEO, CRUX CONCEPTION
Stacey M. Jenkins, M. Psych.
Stacey resides in Fort Wayne, Indiana, and has over 20 years of Law Enforcement (LEO) and teaching experience. Teaching experience:
Psychology
Business Psychology
Social Media Psychology
Criminal Profiling
Criminal Behavior
Computer Psychology
Sociology (Group Dynamics)
Law Enforcement experience:
Homicide Detective
Criminal Profiler
Gang Unit Specialist Detective
Hostage Negotiator
Crisis Intervention Team (CIT) Officer
School Resources Officer (SRO)
Five years as a Special Agent with the DEPARTMENT OF HOMELAND (DHS)
Stacey is currently working as a Detective with the Fort Wayne (Indiana) Police Dept., Gang, and Violent Crimes Unit.
Education:
Bachelor of Science degree; Criminology (Ball State University, 1994).
Master's degree; Forensic Psychology (Walden University, 2012).
Currently, a Ph.D. Candidate (Forensic Psychology), at Walden University