Optimizing development and testing processes using machine learning
DevOps
Data Science, Big Data
This presentation shows on real examples how machine learning helps to identify development process issues. Such as detecting missclassified bugs in issue tracker, dangerous code commits during stabilization phase and test suite optimization based on component error-proneness.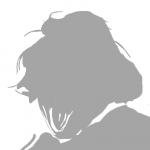 Evgeny Knyazev
Solutions Architect, Align Technology
Certified architect by Carnegie Mellon Software Engineering Institute, PhD from ITMO University.
Works at Align Technology since 2015 on top company products as a Solutions Architect.