On the evaluation of the quality of computer programs
Programming / Tools
Software Testing
In the spring of 2019, an experiment was conducted at the Mechanics and Mathematics Faculty of PSNIU to assess the quality of a large set of computer programs using the "peer assessment" procedure in accordance with GOST 28195-89 "Software Quality Assessment". The presentation gives a characteristic of GOST 28195-89, its comparison with similar ISO / IEC standards; describes the procedure of "peer assessment" and its application for evaluating the quality of software; discusses the level of confidence in the received expert assessments; the problems of "compatibility" of the "peer assessment" procedure and GOST 28195-89 are considered; The quality of GOST 28195-89 itself is evaluated; the statistical characteristics of set of programs are considered as the basis for making management decisions at the organization level.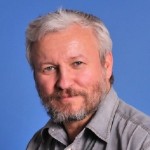 Mikhail Plaksin
Assosiate professor, National Research University Higher School of Economics (Perm Branch)
Ph.D. in Computer science, an academic status associate professor, TRIZ specialist of the 3rd level (according to the certification system of the International Association of TRIZ), pedagogical experience – about 30 years, the author of textbooks of informatics for elementary school, the organizer of the Internet competition "TRIZformashka" on informatics, system analysis and TRIZ for students and schoolchildren.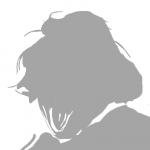 Marina Gavrilicheva
Student, Perm State National Research University