Hey Google, What's possible with Actions on Google?
AI, Intelligent Apps/Things
Voice Interfaces / Natural lang. processing
ENG
Google Assistant is the personal assistant from Google, that helps users to get things done. It's already available on over 500 million devices, and have different form factors like speakers, TVs, smartphones, headphones, smart displays, etc. And developers can also have access to these devices creating their own Actions, using our platform Actions on Google. During this presentation, let's understand the basic concepts around the platform and 4 different ways to create your first Action.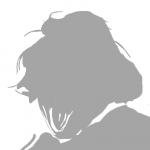 Hidden speaker