Empowering Soft Skills with Team Dynamics & Communication Skills (For Software Engineering Team Projects & Customer Service): Using Active listening Techniques
Programming / Tools
Project/Product Management
ENG
Key Takeaways:
• Creative Problem Solving
• Customer Service & Support
• Generational Gaps & Workplace Diversity
• Goal Setting
• Leadership and Influence
• Employee Efficiency
• Using Group Dynamics
• The loss of translation in a text/email.
• The value of how things are said
• How someone hears a word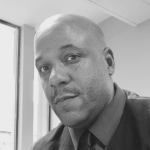 Stacey Jenkins
Founder/CEO, CRUX CONCEPTION
Stacey M. Jenkins, M. Psych.
Stacey resides in Fort Wayne, Indiana, and has over 20 years of Law Enforcement (LEO) and teaching experience. Teaching experience:
Psychology
Business Psychology
Social Media Psychology
Criminal Profiling
Criminal Behavior
Computer Psychology
Sociology (Group Dynamics)
Law Enforcement experience:
Homicide Detective
Criminal Profiler
Gang Unit Specialist Detective
Hostage Negotiator
Crisis Intervention Team (CIT) Officer
School Resources Officer (SRO)
Five years as a Special Agent with the DEPARTMENT OF HOMELAND (DHS)
Stacey is currently working as a Detective with the Fort Wayne (Indiana) Police Dept., Gang, and Violent Crimes Unit.
Education:
Bachelor of Science degree; Criminology (Ball State University, 1994).
Master's degree; Forensic Psychology (Walden University, 2012).
Currently, a Ph.D. Candidate (Forensic Psychology), at Walden University