Are Ecosystems Necessary to Deliver Client Value Today?
AI, Intelligent Apps/Things
Business
ENG
Why Industry ecosystems highly supported by digital shared platforms are key to deliver client value and how universities, research institutes and governments are part of this revolution.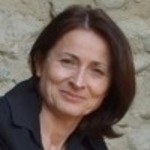 Pascale Xelot
Director Cloud & Innovation, IBM
Pascale Xélot, Director of Cloud & Innovation in IBM, leads the IBM Cloud Developer Advocates team in Europe. This team is in charge of Cloud Computing and Artificial Intelligence for innovative projects. In this capacity, Pascale is involved in innovate projects for large corporations, ecosystem building and cognitive projects implementation.
She has a background in marketing, partnerships and commercial management. Whilst not being a technical expert, she has a strong track record leading and driving results from a team of technical professionals.
In her previous job, as Developer Ecosystem Group director, Pascale was managing partnerships with VC's, incubators, accelerators, co-working spaces and a multitude of startup initiatives, including IBM Global Entrepreneur Program, in an effort to impact the growth and development of the startup ecosystem.
Prior to this role, Pascale was leading the IBM Innovation Center in Europe, Middle East and Africa. IBM Innovation Centers were dedicated to IBM Business Partners. It was a place were they could test IBM systems, find technical support (system architecture and development), participate to education sessions, create co-marketing programs and invite their customers.
Pascale joined the IT industry over 30 years ago and has consistently helped global clients enhance their performance and results by leveraging innovative technology. She holds a Master in Finance and International business from Clermont-Ferrand Business School and Buckinghamshire College of Higher Education followed by an IT degree. Pascale is also graduated from the Project Management Institute (PMI), worked for Citibank and the United nations.