Precise statement as Utopia or enough to excruciate the analyst
System Analysis / Requirements
It is considered the main issue of analyst's work is terms of reference (Requirements).
They may differ in forms or in contents but each requirement paper must be accurate, and there is nothing to argue about that. Otherwise your software team has to come with the case when final product doesn't fit the client's needs.
An analyst is expected to face several problems while picking the requirements. One of them is communicative problems, that may pretend being negligible but significant in fact. Such problems always cause difficulties for any analyst no matter his skills are.
I'm going to highlight these communicative problems in my speech as well as tips we are using in Usetech Software Company to improve our terms of reference.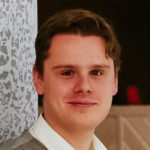 Sergei Solovkin
Senior system analytic, UseTech